We knew Meta Connect 2023 would be when Meta finally told us everything we needed to know about the soon-to-release Meta Quest 3 VR headset, but that's not the only XR gadget up Meta's sleeve. It also introduced us to its latest smart glasses collaboration with Ray-Ban, (up for preorder right now starting at £299, US and Australian pricing to be confirmed) and I got to try them out.
This follow-up to the Ray-Ban Stories may not be called the Ray-Ban Stories 2 – officially it's known as the Ray-Ban Meta Smart Glasses Collection (quite the mouthful, I know) – but it might as well be a sequel. Meta has improved everything, from the internal components to the design of the case, while keeping everything that makes the Ray-Ban Stories what they are. They've also added a healthy dose of Meta's newest AI tools.
The first improvement is the Ray-Ban Meta smart glasses' camera. It now boasts a 12MP snapper instead of 5MP, which will capture images and video at a higher resolution than before. The 32GB of internal storage can hold up to 500 photos, or 100 30-second videos. The mic system has also been upgraded, and Meta says the five-microphone setup is better at capturing immersive spatial audio.
You'll likely notice the speakers are better too. According to Meta, the open ear speakers in each arm are 50% louder than those found in Ray-Ban Stories. Plus, Meta promises they can deliver deeper bass, greater clarity and have less audio leak (so people should have a harder time hearing what you're listening to).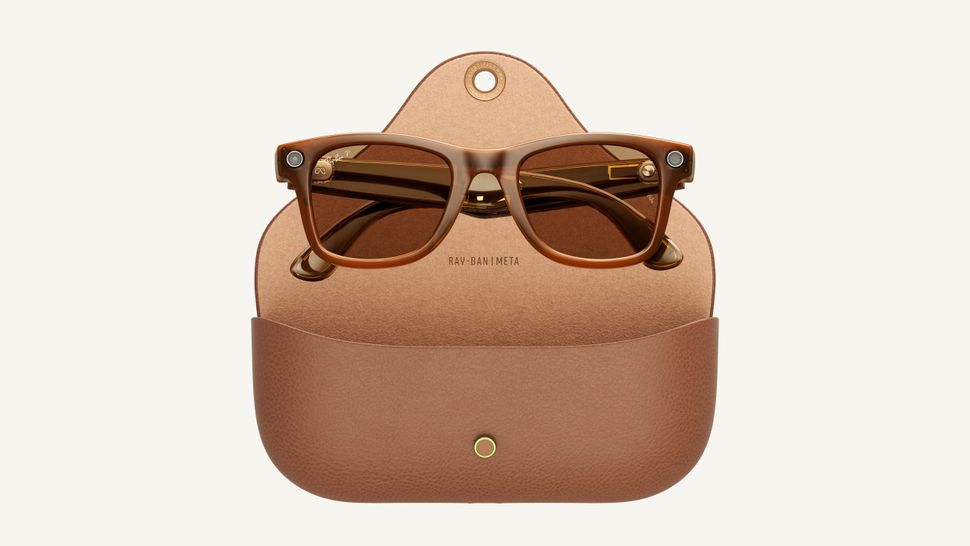 A new useful feature is the addition of a simple voice assistant. You can instruct it to take a photo or video, or if your Ray-Ban Meta smart glasses are wirelessly connected to a phone, you can ask the assistant to call someone in your contacts and send them a pic of where you are.
The design has also been refreshed. You can still pick up a pair in the classic Wayfarer style (either standard or large) or you can buy them in the new Headliner style created for this collaboration. Every frame type is compatible with a range of different lens styles for prescription to polarized, and you can customize the frames with five different colors: glossy black, matte black, transparent black, transparent turquoise, or transparent orange. Thanks to all these options, there are over 150 different combinations, so you should be able to find the Ray-Ban Meta smart glasses you want.
Meta is also using the updated smart glasses as a launch platform for its new Meta AI digital assistant, which means you should be able to ask it questions and get useful answers.
Next year, Meta plans to update the Ray-Ban Meta Smart Glasses with the ability to see and analyze what you're looking at, which means you'll be able to ask Meta AI about that monument in front of you. Meta is also planning to add live streaming to the glasses. We saw a demo during Meta Connect but not much is known about how they'll work and how, for instance, the glasses will alert those around you that you're streaming.
The new specs are set to ship on October 17, with preorders live right now. The Ray-Ban Meta Smart Glasses Collection starts at £299 (US and Australian pricing to be confirmed). If you want to pick up a pair with Transitions or Polarized lenses, this will cost you a little more, at £379 and £329 (US and Australian pricing to be confirmed) respectively.
You can check out my full hands-on Ray-Ban Meta Smart Glasses Collection review for my in-depth thoughts on the new Meta x RayBan smart specs, but long story short – these glasses seem good albeit a bit niche.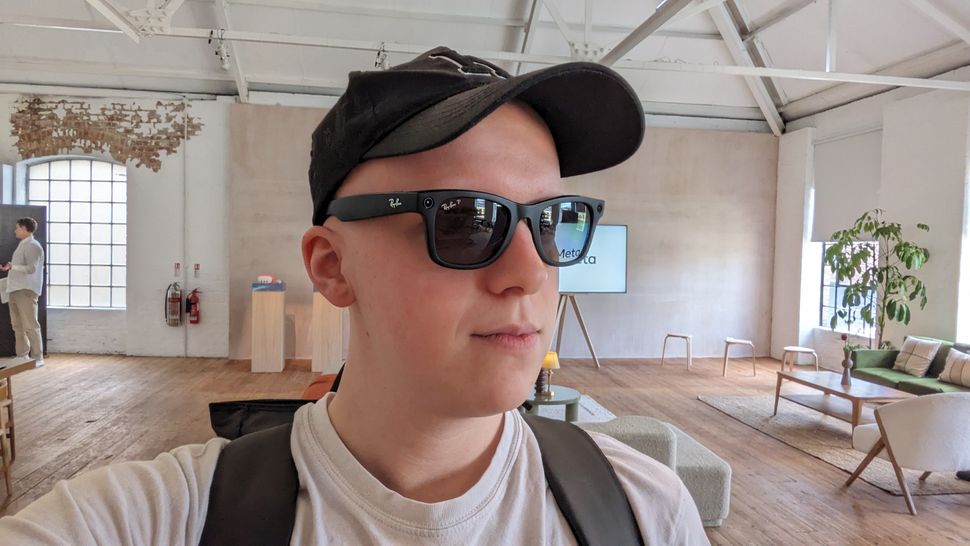 Images and videos I snapped with the glasses look fine – plus the hands-free nature makes it easy to capture moments that wouldn't suit your holding a phone in hand. I also agree with Meta that the glasses allowed me to capture a memory while also feeling more active in the moment than I might feel if I were recording on my phone.
Audio from the glasses seem solid too. I didn't have the opportunity to hear as wide a range of tracks as I'd need to for a full assessment but my first impression is that they offer good clarity and volume, though I'm not sure the sound is as forceful as I like. As for audio leakage, this seem controlled. I had my demo at the same time as another person and when their music was on moderate loudness and mine was off, I couldn't hear what they were playing even though I was standing fairly close.
My main concern is that the glasses feel a bit niche. Ideally, these are something you'd wear as often as possible to enjoy music wherever you are, or to capture a picture or recording of whatever impromptu moments come your way – but I'm not sure the people around me will love that I'm wearing a noticeable camera everywhere I go. 
Sure, I could carry them around in their charging case and only take them out when I need them, but then why wouldn't I just use my phone instead – even mid-range phones have a better 50MP+ camera. 
If I need both of my hands free or I want to feel more involved in the moment, I could whip out one of the best action cameras, many of which are cheaper or only slightly more pricey than these specs. And for a similar music experience, you could pick up a pair of air-conduction headphones such as the JBL Soundgear Sense.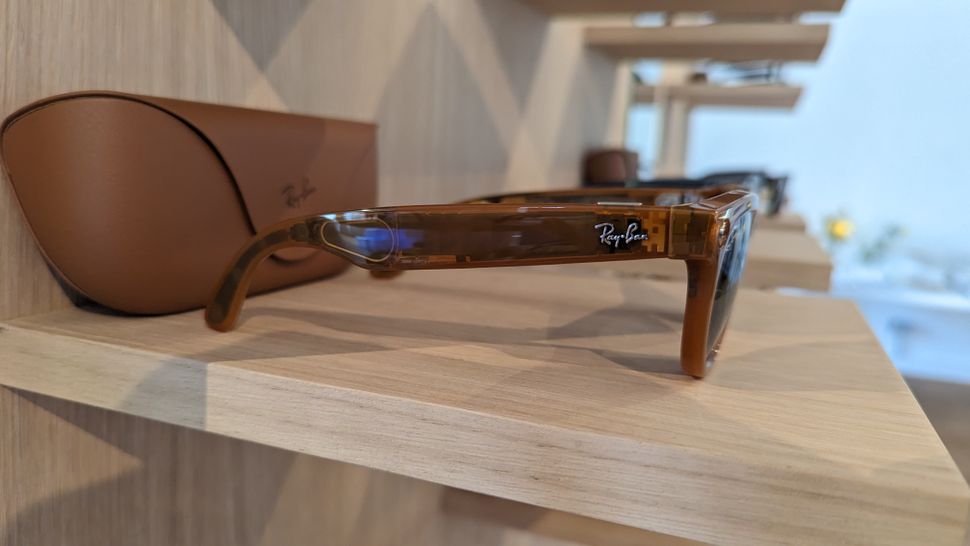 That said, I'm admittedly not super familiar with this category of glasses. My experience is with specs like the Xreal Airs, which are focused on AR video rather than having an in-built camera. During a longer test, I imagine finding a use-case for these RayBan glasses that makes them feel less niche.
If you can already see how these glasses would suit your lifestyle then they might be a worthwhile purchase. But if you can't think of a good use for them, maybe think twice about getting your pre-order in.
You might also like:
Read the full article here