Away from SAP's traditional focus on industry and enterprise, the company's technology is also being utilized in some other potentially surprising ways.
TSG Hoffenheim has enjoyed an incredible growth over the past 20 years, rising from the fifth tier of German regional football to the Bundesliga, and qualifying for European competitions several times.
Based in a village of around 3,000 nestled in the industrial heartlands of western Germany, Hoffenheim is an incredibly unlikely place to find a top-tier sports team of any time – but SAP'S technology has helped nurture this spectacular growth.
TSG Hoffenheim
"We have to do things in a different way…we have to find a unique path," Jan Meyer, CEO of TSG Research Lab, told a media event attended by TechRadar Pro at TSG Hoffenheim's training centre.
The team places heavy emphasis on technology in the role of talent development, with multiple data analysis platforms used to identif and nurture young talent that can be trained and sold on for a profit.
SAP's entry into top-level football began with a partnership alongside the German men's national team for the 2014 World Cup in Brazil, a tournament memorably won by the team.
This success led to the creation of a specialized SAP division dedicated to sports and entertainment, and the development of SAP Sports One, an all-in-one platform covering tasks from team management to data analytics, instant messaging and video highlights.
TSG Hoffenheim has a number of unique tools and services that are able to feed data into Sports One for its own usage, including Footballnaut, a mini training zone that measures how quickly players can react to passes. Taking the form of a (somewhat) enclosed cage, the player has to control and pass a ball fired from any of four cannons to a randomly-selected zone, boosting their skill level and providing useful data for coaches and managers at the club.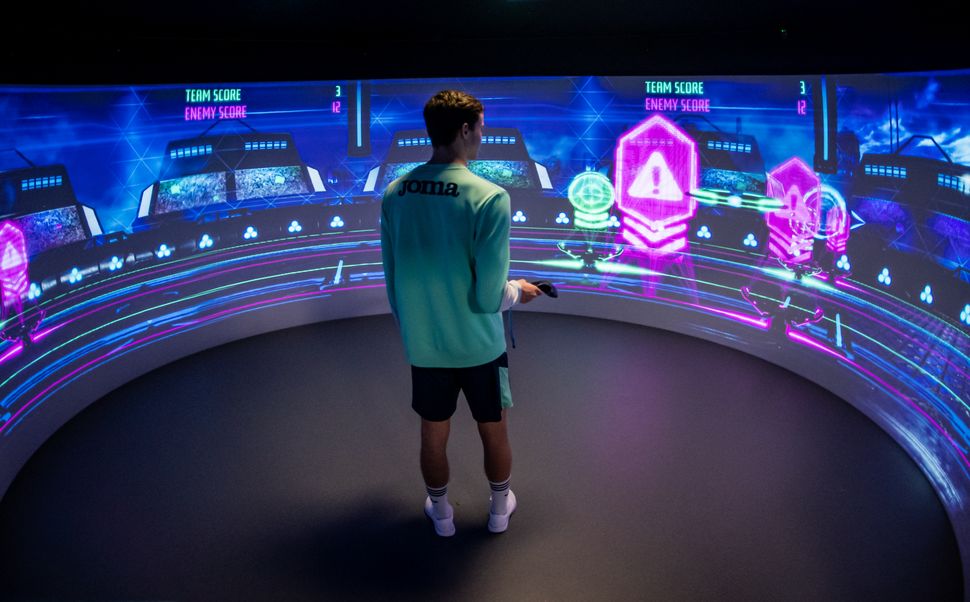 When it comes to mental stimulation, the club offers HELIX, a virtual-reality based space where players can test their reaction time, speed of movement, and spatial awareness (among other things) with a variety of games and challenges. Data from these events can again be used by the management team at TSG Hoffenheim to spot potential areas of improvement that could be the difference between winning and defeat.
SAP Sports One can then combine this data with that provided by official third-party sources such as video footage from the Bundesliga to be analysed by SAP Analytics Cloud and mined for vital insights.
We were shown how historical video and sensor data could be used to create a penalty analytics platform, showing the placement, speed and success rate of the team's takers, but also allowing goalkeepers the chance to predict where their next opponent might place their kicks.
The team can use this wealth of sensor and video data to optimize individial or team training schedules to help with injury prevention, and also use AI for scouting and talent detection reports – combining the findings of multiple reports over time into a single point of reference.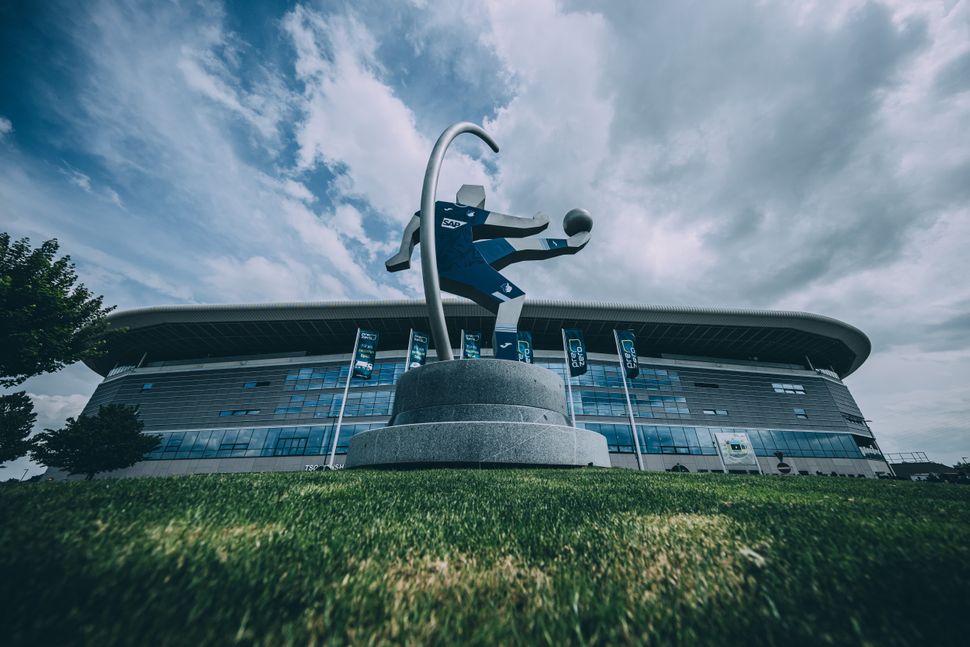 Away from the pitch, SAP provides TSG Hoffenheim with a host of software platforms and tools that make it one of the most technologically-advanced teams not just in the Bundesliga, but world football as a whole.
Combining the likes of SAP ERP, Sales Cloud, Ariba and Commerce Cloud, the club is able to offer supports a connected, smart experience across the board, whether that is by sending out promotions for the club shop or ticket sales, optimizing queuing times at food and drink stalls, or by offering a mobile app to let fans order ahead.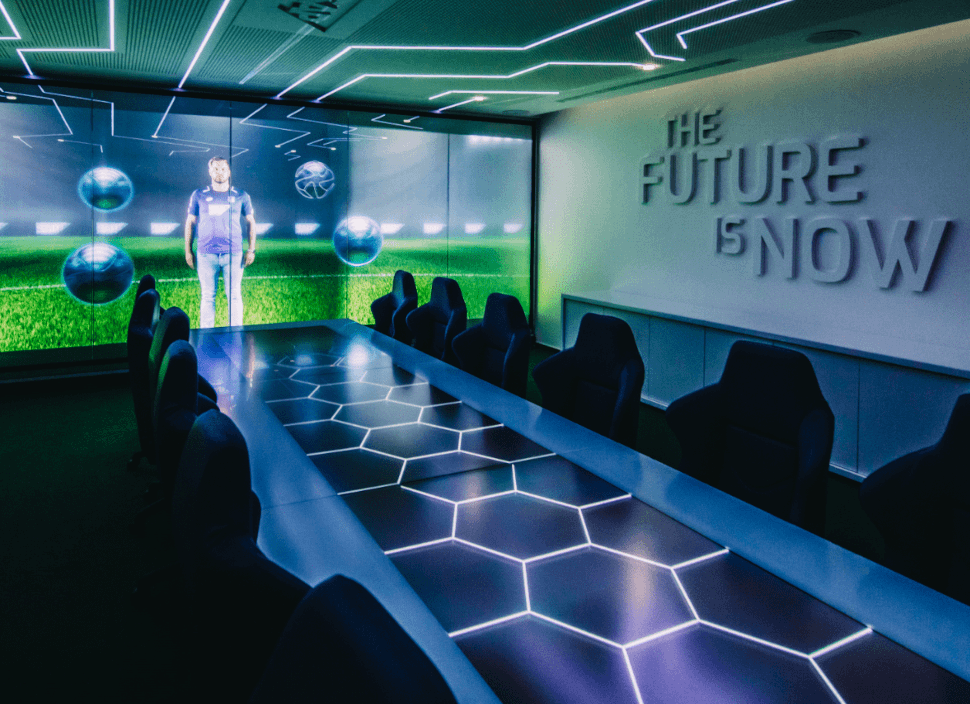 And when it comes to business, a specially-optimized SAP Interactive Data Space (pictured above) meeting room provides an ideal way to impress new partners or clients the way of combining business and sport, with slides or documents projected onto the room's table, putting the information that matters in front of the people who need it.
So, for a team based out of a sleepy rural village, it seems that TSG Hoffenheim has showed how embracing technology, and analytics in particular, really can make a difference when it comes to sporting success.
Read the full article here