We rate the DJI Mini 3 Pro as the best drone for most people, and it has now officially been succeeded by the Mini 4 Pro. And while the Mini 3 Pro blew us away with comprehensive improvements, almost 18-months later our DJI Mini 4 Pro review reveals the latest model as an incremental update, refining what's already excellent. 
The fourth-gen flagship model in DJI's 'Mini' series of drones also weighs less than 250g and therefore remains in the lowest-risk category of drone – in Europe that's the Open Category A1. Consequently, pilots enjoy the greatest degree of freedom when taking to the skies, making the Mini 4 Pro an excellent drone for beginners, with enough features to also satisfy pro pilots.
Those familiar with this mini series of DJI drones may feel a little disappointed by the Mini 4 Pro – there's not a lot new going on over the Mini 3 Pro, with most of the improvements affecting the flying experience rather than the camera. Most of the new features are inherited from the next level up DJI Air 3, leading many DJI fans to label this latest sub-250g drone as an "Air 3 mini'. Let's take a look at what is and what isn't new.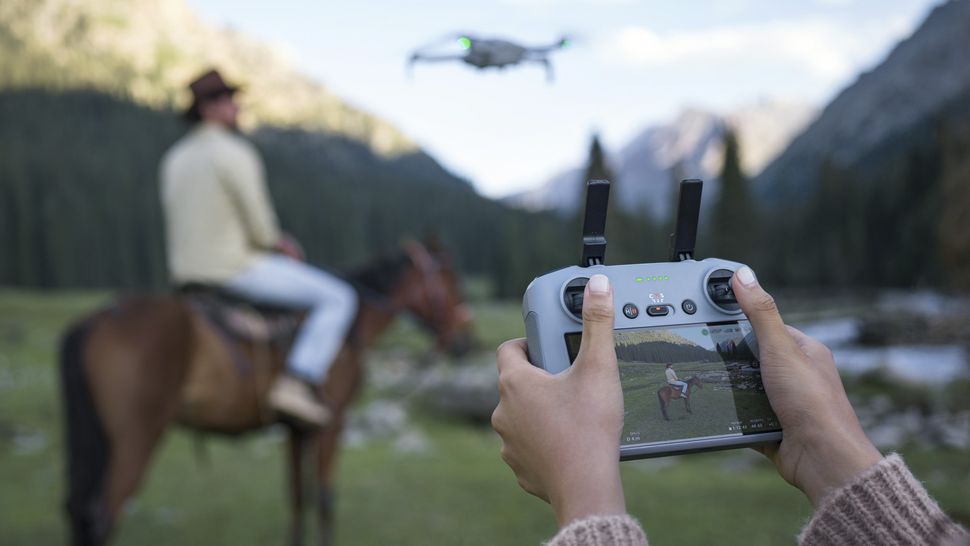 Big Air 3 features in a Mini
Pilots that like to push it with how close they fly to objects need obstacle sensing to avoid costly collisions. The Mini 3 Pro is equipped with tri-directional object sensing from the front, behind and below, and now its successor boasts omnidirectional object sensing, which also covers both sides of the drone. 
This class-leading safety feature is a first for a Mini series drone, although how necessary the Mini 4 Pro's next-level obstacle sensing is to your flight experience no doubt depends on the kind of flying you do, and how close you like to push it to the surrounding environment. 
DJI Mini 4 Pro: Price and release date
The DJI Mini 4 Pro was announced on September 25, 2023, with sales starting immediately. The drone is available in one of three kits; DJI Mini 4 Pro (DJI RC-N2) for $759 / £689 / AU$1,119, DJI Mini 4 Pro (DJI RC2) for $959 / £869 / AU$1,149 or DJI Mini 4 Pro Fly More Combo (DJI RC 2) for $1,099 / £979 / AU$1,699. The usual add-on accessories are available, including the Flight battery for $65 / £56 / AU$99 and ND filter set for $55 / £45 / AU$79. 
After the Mini 4 Pro leaks, TechRadar's former Cameras previously shared that they'll be sticking with their Mini 3 Pro, but one flight feature added to the Mini 4 Pro that leaves them a little green-eyed is Waypoints, which is a flight mode for presetting a flight trajectory and shooting actions. 
Another less-rumored new flight feature is 360-degree Automatic Tracking, whereby pilots can execute camera movements such as circling, pulling in and away using the remote controller's trace wheel interface, with what DJI says is "greatly improved tracking accuracy". 
The Mini 4 Pro can also fly further away – legally permitting – thanks to DJI's latest OcuSync 4.0 technology that first took off in the DJI Air 3. The 'O4' Full HD 60fps video transmission range is almost double that of the previous-gen tech, at up to 20km, although in most regions you need to keep your drone within your line of sight, so again this may not be a feature that you make much use of.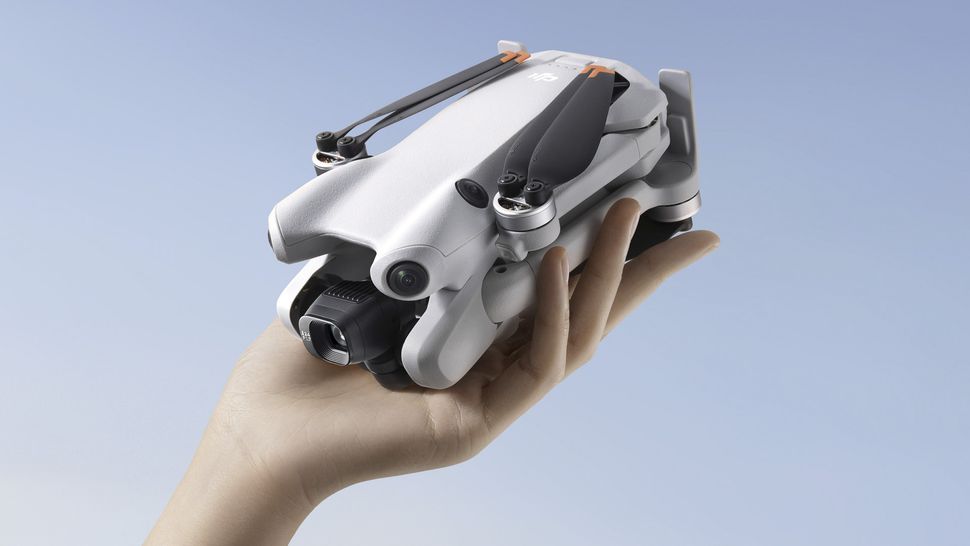 New OcuSync 4.0 tech also means that the Mini 4 Pro is compatible with DJI's latest remote controllers; the RC-N2 and R2, too. Overall, there's a decent number of improved flight features, although whether you need most of them or not is another matter. 
As you were for aerial photographers
Moving from the flight features to image quality, and there's not a lot to be said for the Mini 4 Pro – like the Mini 3 Pro it's an excellent choice for aerial photographers. It also features the same single 24mm f/1.7 camera, with a 1/1.3in sensor for photos up to 48MP, plus 4K video. 
Slow motion video recording in 4K has been increased from 60fps to 100fps, and now we get the D-Log M color profile rather than just D-Cinelike, so color matching with higher-level DJI drones will be easier, but that's about it. 
And there's the feeling that most of the image quality refinements could be handed out to the DJI Mini 3 Pro via a firmware update, or DJI's Software Development Kit (SDK) that could allow developers to program some Mini 4 Pro features onto a Mini 3 Pro.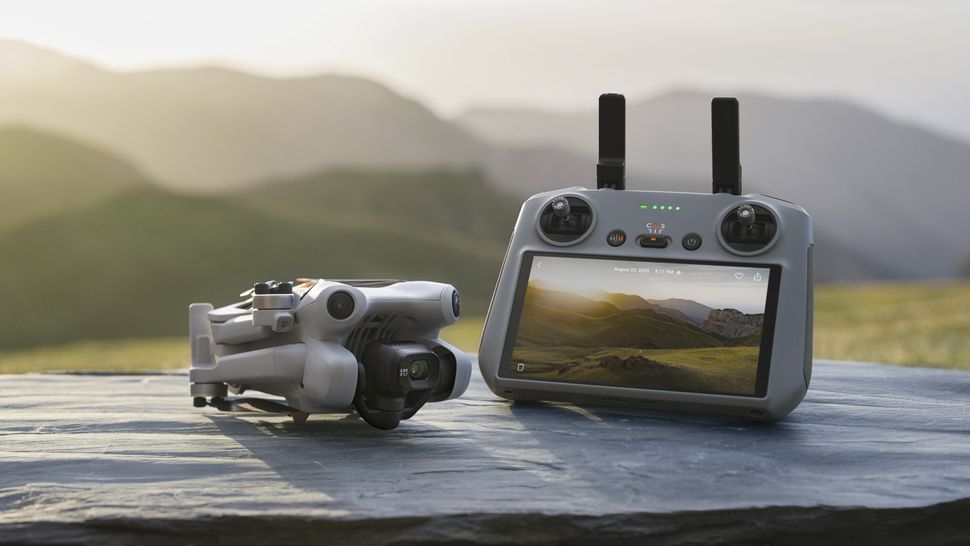 Despite what feels like a modest update – perhaps we were spoiled by the Mini 3 Pro – the Mini 4 Pro inherits the crown as the best drone for most people and looks worth the extra outlay for first time buyers. Those who are already happy with the flight features of their Mini 3 Pro can sleep easy, until the next installment at least.
You might also like
Read the full article here